Email id:




Saved queries and queries in this session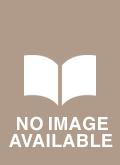 Cell and molecular biology:concepts and experiments/ Gerald Karp, Peter van der Geer.
Physical description:
xxiv, 780, [57] p. ill. (chiefly col.) 28 cm.;
Bibliographic notes:
Includes bibliographical references and index;
General notes:
"Web site password enclosed.";
Edition:
4th ed.;
Author(s):
Karp, Gerald.
;
Geer, Peter van der.
;
ISBN:
0471656658 (pbk.);
Subjects:
Cytology
;
Molecular biology
;
Cells
;
Formatted contents notes:
Web site password in pocket attached to endpapers;
Summary notes:
Now fully updated and revised, the new Fourth Edition of Cell and Molecular Biology not only offers you and your students all of the latest research, it also gives students the tools they need to understand the science behind cell biology and ultimately succeed in your course. This text is ideal for sophomore/junior-level courses in cell biology offered out of biology or molecular and cell biology departments. Cell and Molecular Biology provides an alternative for faculty looking for a text that concentrates on core concepts without sacrificing coverage of experimental evidence. Karp explores core concepts in considerable depth, and presents experimental detail when it helps to explain and reinforce the concept being explained. This edition also continues to offer an exceedingly clear presentation and excellent art program, both of which have received high praise in prior editions;
Publisher:
Hoboken, NJ : John Wiley , c2005.;
Call number:
QH 581.2 K37 2005
;
Type:
Book
Available At:
Main Library -> Circulation Section
Availability:

View details
Reviews:
(0 reviews)

View/Add reviews
Quick view ↓
|
Tag This Record

|
Add To Favourites

|
ReservethisItem
Print Record

|
Email Record

|
Add Record To Buffer(You can print all records in buffer) (You can print all records in buffer)

You Need to Login, to view the Full View
Download MARC Record
| | |
| --- | --- |
| Leader | |
| 008 | 040608s2005 njum a001 0 eng |
| 020 | $a0471656658 (pbk.) |
| 050 | 00$aQH 581.2$bK37 2005 |
| 100 | 1 $aKarp, Gerald. |
| 245 | 10$aCell and molecular biology$bconcepts and experiments$cGerald Karp, Peter van der Geer. |
| 250 | $a4th ed. |
| 260 | $aHoboken, NJ$bJohn Wiley$cc2005. |
| 300 | $axxiv, 780, [57] p.$bill. (chiefly col.)$c28 cm. |
| 500 | $a"Web site password enclosed." |
| 504 | $aIncludes bibliographical references and index |
| 505 | 0 $aWeb site password in pocket attached to endpapers |
| 520 | $aNow fully updated and revised, the new Fourth Edition of Cell and Molecular Biology not only offers you and your students all of the latest research, it also gives students the tools they need to understand the science behind cell biology and ultimately succeed in your course. This text is ideal for sophomore/junior-level courses in cell biology offered out of biology or molecular and cell biology departments. Cell and Molecular Biology provides an alternative for faculty looking for a text that concentrates on core concepts without sacrificing coverage of experimental evidence. Karp explores core concepts in considerable depth, and presents experimental detail when it helps to explain and reinforce the concept being explained. This edition also continues to offer an exceedingly clear presentation and excellent art program, both of which have received high praise in prior editions |
| 650 | 0$aCytology |
| 650 | 0$aMolecular biology |
| 650 | 12$aCells |
| 700 | 1 $aGeer, Peter van der. |
Other books in the rack
Share your views - post your comment below
Please login to post comment
Please login to request check out of this item
This item does not belong to your library
You already placed a request for a similar item
You have reached the maximum limit of number of requests for check out
You already placed a request for this item
This item is already requested for check out by someone else
Unknown error occurred. Please try again
NOTALLOWEDTOREQUESTFORCHECKOUTFROMTHISSUBLOCATION
Your request for check-out is accepted. Your request is valid till
please login to reserve this item
INVALIDPATRONID
PATRONMEMBERSHIPEXPIRED
PATRONMEMBERSHIPONHOLD
MAXRESERVATIONCOUNTREACHEDBYPATRON
RESERVATIONALREADYPRESENTFORTHISPATRON
SIMILARITEMHELDBYPATRON
PATRONFROMTHISSUBLOCATIONNOTELIGIBLE
DOCUMENTAVAILABLE
RESERVATIONQUEUEFACTORNOTDEFINED
DATABASEERROR
UNKNOWN
Your reservation is successfully place. Your queue number is
Please Login To Save The Query
Query saved. You can close the dialog
Please Use A Different Query Name This Name Is Already Used
Unknown error. Please try again
Please Enter A Query Name
On saving the query, this dialog will close automatically